recycling the cinema, part 3
By
So, we're all back from coffee and bathroom breaks?  Let us continue this peregrination along the path of the cinemas Lino remembers from earliest childhood, or from however old he was when his mother would give herself some time off and take him to the movies at Campo Santa Margherita. Or when he and his friends would head for the parish halls, or patronati, on Sunday afternoons.
Let's start here:
Going around a few corners, we pass the still-lamented (by me) former Cinema Accademia.  I went to some American film here during my first year in Venice and remember absolutely nothing about it because I spent the entire time translating the amazingly banal dialogue for Lino, who eventually went to sleep (dark, soothing atmosphere….).  We didn't go the movies for a long time after that.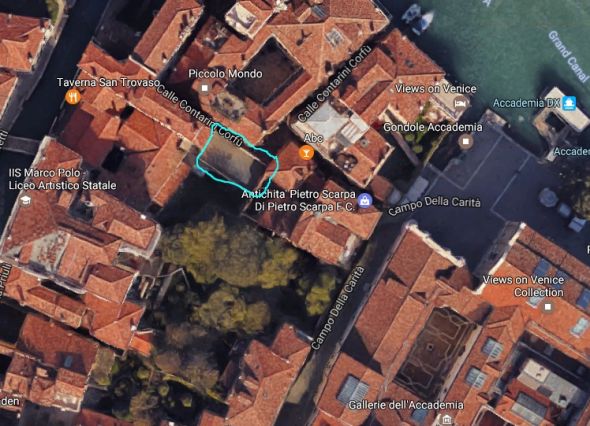 The tour ends here.  I'm sure there are other places which Lino doesn't remember, or never went to.  Maybe some of my Venetian readers will offer some other information, which would be great.
Before I ring the curtain down on this triple-feature, I discover that I left out a cinema that belonged on yesterday's list.  It's on the Strada Nova a few steps from the Santa Sofia traghetto dock/Ca' d'Oro vaporetto stop: